Thinking about multilingualism, I want to relate it to the way I was brought up and raised in America and balancing my Spanish home and my English school life. Probably the weirdest experience I have gone through would be conversations with my father. Obviously most of them were in Spanish, but every time I would me a remark or make fun of him in English and his American accent, he would catch on and get angry with me. I finally realized that this sort of barrier of languages that I thought existed between us was beginning to deteriorate. He would be able to put out certain words that were similar to Spanish words and sort of make an idea of what I would be saying. I actually did the same when I was younger and talking to my relatives in Spanish. It was very interesting to see that I could finally maintain a conversation with my father in two different languages.




This in a way relates to aspects of Canagarajah's text. Canagarajah makes several remarks that generations living in different communities have a mixture of their background with their current situations. It is still very possible and likely for family members from different upbringings can form a conversation with each other without the use of a translator. This is a strong argument for Canagarajah's translingual theory. He views languages as an interconnected system that are highly influenced by the world, society, and the people who use them; this point of view is so intriguing because people around the world use this and do not even realize they are using this. It is interesting to see how language is still undergoing significant changes.




Powered by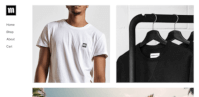 Create your own unique website with customizable templates.