To me, being Latin American and embracing the heritage I was trying to be raised in while growing in the United States has a different definition from the opinion of Webster Dictionary. According to Webster Dictionary, a Latin American is defined as a person from Spanish America and Brazil with ancestral tries to Spain (the incorporation of the Southern United States and the West into Latin America is still in debate). I would agree to this to an extend; this is only a regional description of what is Latin America, but it fails to recognize the culture of Latinos and those born in other countries who have family from Latin America. Being Latin American means having an open mind to other ideas while having firm beliefs of your own and your family. Being Latin American means having a sense of pride for your nation and your region. "Todos somos Latinomericanos"- "We are all Latin Americans"

[1]

. Being Latin American means trying to maintain your heritage in an ever-changing world that places labels on you and/or forces you to give your identity. Heritage and family are what we as Latin Americans honor the most and see as defining a person. But because of either assimilation or fear of being judged, many educate their children at home and "Americanize" them in schools when talking about the American dream. This is what Villa relates to when he wrote his essay, "No nos dejaremos: Writing in Spanish as an Act of Resistance". What families are wanting and what the education system present in the United States are pressuring: English over "heritage". I am not saying that this is the pure intentions of American education system, but it would not be wise to overlook what these systems put on high pedestals and what is considered "unwanted". If the Latin American population is growing, why is heritage not a part of school? Why is not valued the way we see it? If American culture to blame, or is it decisions to have certain aspects over overs?

*Ps: I understand I'm ranting on Latinos in The US and there are other cultures in the US. I'm trying to connect the source with what I grew up believing and the growth of the Latin American presence in the US.

[1]

http://www.voicesofyouth.org/es/posts/what-does-it-mean-to-be-latin-american-

, 3rd Paragraph

***Sorry it has been some time since i blogged!***

Abstract of Project 2:

"

No nos dejaremos:

Writing in Spanish as an Act of Resistance" by Daniel Villa adds a new perspective to the idea of multilingualism in respect to the "combatting" forces of English and Spanish in academic writing. As broad theme to his essay, Villa believes "this to be the case in our profession as we will encounter more and more students who bring a bilingual background with them to the classroom, and that bilinguality demands attention that research and theory only in English or in Spanish cannot address"(85). In short, the rise of bilingualism in America when talking about English and Spanish cannot be addressed only by one language over the other, rather incorporating both. According to Villa, educators who encounter bilingual students (English and Spanish) should not ignore the heritage of their students and should embrace it; he goes into detail with this by offering a broad image of the huge impact of Spanish on traditional "standard" writing (labeling, rising population, monolingualism vs multilingualism) and telling a story from the backgrounds and experiences with Spanish from former students of his, Luz and Jesús. He continues his argument by introduction an idea that heritage language has an incredible power to literally change the world and to name it. "Human beings are not built in silence, but in word, in work, in action-reflection" (Villa, 94)

[1]

. As a final point, Villa urges others to view the impact that Spanish, or just the heritage students have in general, has on styles and "literacy" and how it preserves the culture of these students to help slow the trend of the "lost generations".

[1]

Also in the

Pedagogy of the Oppressed

by Paulo Freire, Page 69 (English translation)

Villa, Daniel. "No Nos Dejaremos: Writing in Spanish as an Act of Resistance."

Latino/a Discourses: On Language, Identity & Literacy Education

. Ed. Michelle Kells, Valerie Balester, and Victor Villanueva. Portsmouth: Boynton/Cook, 2004. 85-95. Print.
Powered by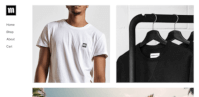 Create your own unique website with customizable templates.