What is defined as "correct writing" or "Standard English"? How do writers or even linguists create certain guidelines that define correct methods of grammar, sentence structure, and vocabulary usage? Vershawn Young creates an essay that illustratively and boldly depicts his point of view on the standard model presented by Fish in his New York Times article, "What College Should Teach". From the very start on page 61, words such as "cuz", "sho", "tryin", and "don't no". Yet the point that Young presents that really stood out to me is the "dominant language ideology" (62), which is the "belief that there is one set of dominant language rules that stem from a single dominant discourse". Young refutes this in Pages 64 and 65 specifically with the promotion of exploration of English as a multi-dialect culture rather than discriminating all other English and relying on one standard model for writing




A lot of this reminds me of my high school years in the suburbs. Many people I knew would speak in this sort of way to everyone, including to teachers and the administration. Even some of the honor students, including myself, would the same because of its powerful presence in our everyday lives. The connection between this and Young that I am trying to make is that this view of English among scholars and education is so singular and structured and it refuses to acknowledge the other forms of English. English, as said by Young (64) and even Canagarajah (8 & 9 of his book), is a melting pot of regional and cultural dialects and if this is neglected, it shows the ignorance of those who believe these forms of English are of those who cannot speak correctly. I myself can speak standard, common, black, and southern English, as well as Spanglish. So why is English viewed so strictly and proper, but other forms that are commonly spoken and written by everyone

are being rejected? Where is the sense in that?!?!

Thinking about multilingualism, I want to relate it to the way I was brought up and raised in America and balancing my Spanish home and my English school life. Probably the weirdest experience I have gone through would be conversations with my father. Obviously most of them were in Spanish, but every time I would me a remark or make fun of him in English and his American accent, he would catch on and get angry with me. I finally realized that this sort of barrier of languages that I thought existed between us was beginning to deteriorate. He would be able to put out certain words that were similar to Spanish words and sort of make an idea of what I would be saying. I actually did the same when I was younger and talking to my relatives in Spanish. It was very interesting to see that I could finally maintain a conversation with my father in two different languages.




This in a way relates to aspects of Canagarajah's text. Canagarajah makes several remarks that generations living in different communities have a mixture of their background with their current situations. It is still very possible and likely for family members from different upbringings can form a conversation with each other without the use of a translator. This is a strong argument for Canagarajah's translingual theory. He views languages as an interconnected system that are highly influenced by the world, society, and the people who use them; this point of view is so intriguing because people around the world use this and do not even realize they are using this. It is interesting to see how language is still undergoing significant changes.




Powered by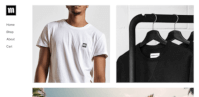 Create your own unique website with customizable templates.